Business Software Consultants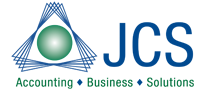 Most businesses today use multiple software applications to help increase and measure productivity in their business. The need to share accurate and vital business information in real-time has driven the use of business software tools to be competitive in today's global economy. This may include software such as accounting programs, ERP, manufacturing, distribution, and field service management supporting service-based businesses.
This typically also includes various other business software such as Microsoft Office productivity tools, CRM and E-mail marketing programs, engineering software referred to as CAD CAM and many more. These business products are available and used on a variety of platforms ranging from a server and LAN or WAN in your office, hosted in the cloud, on smartphones, I-pads, and other portable and cost-effective devices, and hybrid combinations of all of these.
Small businesses usually start by using off-the-shelf accounting software programs and Microsoft office tools. These are available from a variety of vendors such as Intuit, Sage, Xero, and many more. Many business consultants can help a new or existing small business get started with them. If you have a unique enough business model, the entry-level software may not be a good choice remember,d these software packages are vanilla and not customizable enough to help streamline complex business processes it is just not what they were designed to do.
Medium Sized Businesses may want to add on the CRM, E-mail marketing, HRMS, shopping carts, distribution, manufacturing, and field service specific to their business model. In recent years, many more modules and options have been made available from Sage Software and 3rd party vendors. These programs can be easily tailored to fit a specific business model and perform better due to tighter integration between them.
Larger businesses run on enterprise-level applications such as Oracle, SAP, or a program they have developed in-house over time. They may also need a business process or product lifecycle management. These types of software purchases can take years to implement, may need to be highly customized to work for specific vertical markets and complex operations, and require a large capital budget to be completed successfully.
Security should always be a consideration when reviewing potential solutions for any business and has become a more significant concern in recent years. Once you set up security for any software package, you should log in as each user you have assigned to confirm they only have access to the specific tasks you have provided them access to.
Remember to plan your purchase, review your options, and ask lots of questions when purchasing business software. Most successful business software implementations use small business software consultants when seeking to upgrade their systems.